Parking & Transportation
Parking at HCC
Parking at all campus locations is on a first-come basis for students, visitors, faculty, and staff. Each location has designated parking for those with handicapped parking designation tags or license plates issued by their state of residence. These tags or license plates MUST be up to date, and properly displayed. These reserved places are for the person with the disability and not for any other person operating the vehicle.
Parking in roadways or fire lanes and blocking loading docks is strictly prohibited. Violators may be towed at their own expense.
Hopkinsville Campus
The Hopkinsville Campus consists of eight buildings, a park and 5 parking lots: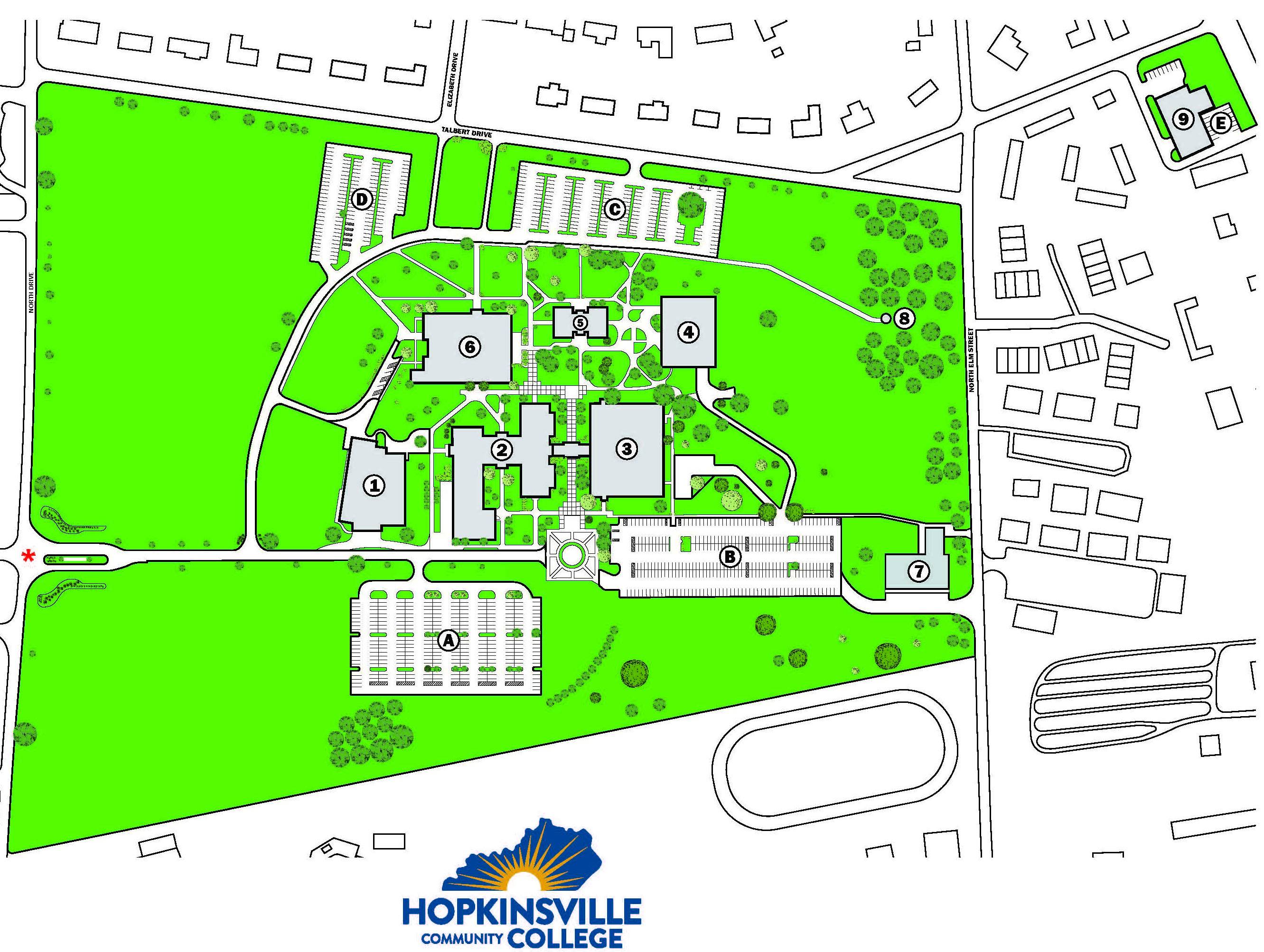 Emerging Technologies Building (ETB)
Technology Center (TC)
Academic Building (ACA)
Rotary Club of Hopkinsville - Learning Resource Center / Library (LRC)
Administration Building (ADM)
Auditorium Building (AUD)
Flexible Training Center (FLX)
Round Table Literary Park
Agriculture Building (ATB)Parking lots are marked A-E.
Parking Lot A
Parking Lot B
Parking Lot C
Parking Lot D
Parking Lot E
Parking Fines
Fines for illegal parking may be issued by the Hopkinsville Police Department or the Kentucky State Police. Fines will vary depending on the severity of the violation.
Transportation
Students attending the Hopkinsville Campus may be aided in the purchase of public transit from Hopkinsville Transit. For information on assistance, please contact Elana Stubbs, Coordinator of Student Activities & Retention at (270) 707-3825.