Pathfinder Pantry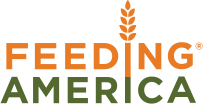 Pathfinder Pantry opened on the Hopkinsville Campus of HCC in fall of 2019. The pantry contains shelf staple foods, personal hygiene products and infant/toddler care items. All services are free, and coordinated in conjunction with the HCC Foundation, Inc. Pathfinder Pantry is funded by donations from individuals and companies across the region, and is affiliated with Feeding America, Kentucky's Heartland. Students are encouraged and welcome to access the pantry if they need food at any point through the semester. Students may visit the pantry twice per month. There is no cost to access the pantry.
Located in the Technology Center, Room 212, Pathfinder Pantry is open to all students daily from noon - 1 p.m., Monday – Thursday. Arrangements to pick up items at other times may be made by contacting Elana Stubbs at (270) 707-3825 or Yvette Eastham at (270) 707-3731. Totes are available to students on the Fort Campbell campus by stopping at the office. Periodically, Pathfinder Pantry may also host distributions.
Gifts may be made to support HCC's Pathfinder Pantry by emailing Yvette Eastham or calling (270) 707-3731.