Associate in Science
AS degree transferring to a University for continued education.
Program Contact
Pat Riley
Associate in Science Division Chair
(270) 707-3882
GET STARTED TODAY (270) 707-3700
What is an Associate in Science?
All students are encouraged to complete a program of study at KCTCS and to consider transferring to a bachelor degree program to further their academic and career goals. The AS degrees include a substantial amount of general education courses and are designed to accommodate transfer. KCTCS has developed a number of transfer agreements to assist students completing AA, AS, and AAS programs to transfer to bachelor degree programs. A list of these transfer agreements can be found at the KCTCS web site at: kctcs.edu Search words: Transfer Agreements.
When you start here, you can go anywhere. When you earn an Associate in Arts or Associate in Science degree, you will be General Education Certified. That ensures you will not have to take additional general education courses at the four-year institution you transfer to, saving you money and time.
Recent studies show that HCC graduates are actually much more likely to complete a degree at a four-year school than students who started out as freshmen at that school. We prepare you for what is ahead.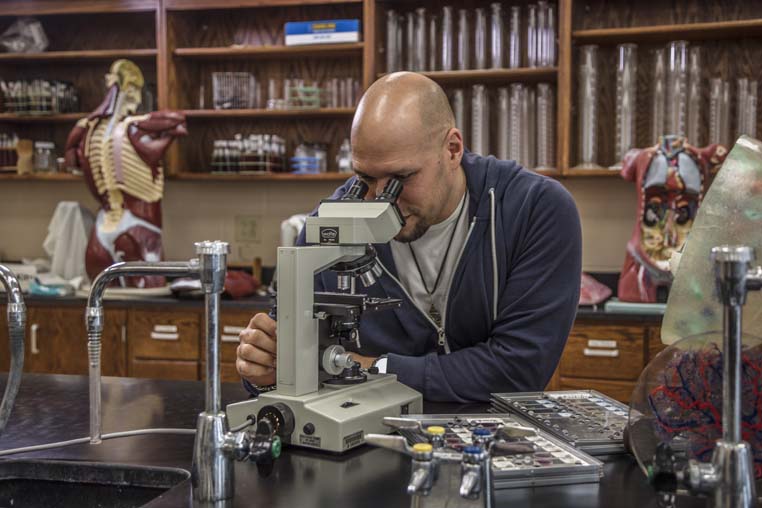 Getting Started
What are my degree, diploma, and certificate options?
How Do I Pay For This?
Worry no more. With the lowest tuition in Kentucky, financial aid options, and a helping hand to guide you through the application process, we have you covered. We'll help you reach your goals at a price that won't break the bank.
What Else Do I Need to Know?
Length of Program
You can earn an associate in science degree in two years if you maintain full-time status.
This information should not be considered a substitute for the KCTCS Catalog. You should always choose classes in cooperation with your faculty advisor to ensure that you meet all degree requirements.