Massage Therapy Technology
Medical massage therapy is now considered an accepted method of maintaining overall wellness.
Program Contact
Dr. Beth Beverly
Director of Allied Health
(270) 707-3869
GET STARTED TODAY (270) 707-3700
What is Massage Therapy Technology?
If you are a good listener, are interested in wellness, have a friendly, outgoing attitude and enjoy helping people, a career in massage therapy may be the right one for you. The Massage Therapy Technology program will provide you with a solid foundation in integrative massage modalities, as well as the promotion of health and well-being. Learn techniques that range from entry level Swedish massage through advanced clinical massage, used in sports and orthopedic therapy for athletes or patients recovering from illness, injury or surgery. The program includes courses in anatomy, physiology, kinesiology and medical terminology as well as business courses that can help you operate a private practice.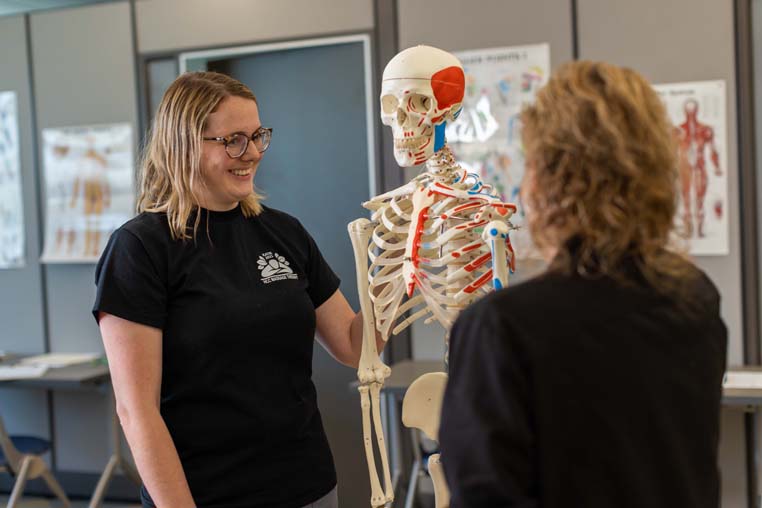 Getting Started
What are my degree, diploma, and certificate options?
How Do I Pay For This?
Worry no more. With the lowest tuition in Kentucky, financial aid options, and a helping hand to guide you through the application process, we have you covered. We'll help you reach your goals at a price that won't break the bank.
What Else Do I Need to Know?
Licensure
Hopkinsville Community College Massage Therapy Program is in Good Standing with the Kentucky Board of Licensure for Massage Therapy.
Program Outcomes
MBLEX Program Pass Rate: 83.3%
Length of Program
You can earn your certificate as a Massage Therapist in as few as two semesters.
This information should not be considered a substitute for the KCTCS Catalog. You should always choose classes in cooperation with your faculty advisor to ensure that you meet all degree requirements.