Upward Bound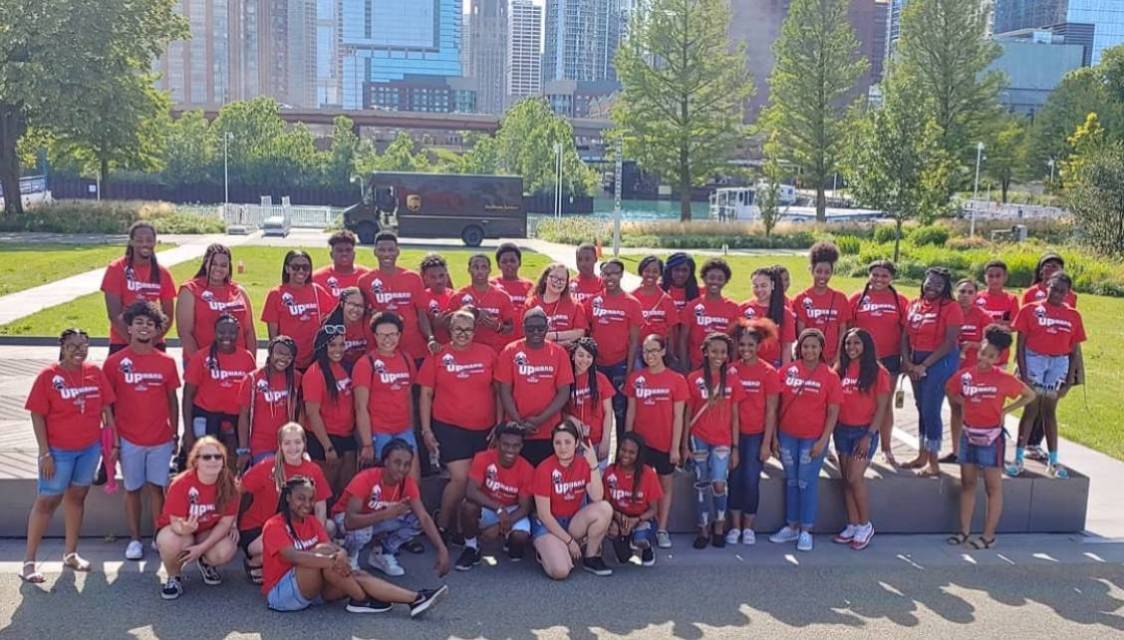 What is Upward Bound?
Upward Bound is designed to increase academic preparation, motivation, and social skills necessary to enter, complete, and succeed in a secondary education program. Hopkinsville Community College serves two high schools: Christian County High School and Hopkinsville High School. Currently, there are approximately 900 Upward Bound programs in operation across the United States.
How do students Qualify?
Students can qualify for the program in two ways: (a) their families meet economic guidelines set by the United States Department of Education; (b) their natural or adoptive parents living in their homes, have not completed four-year college degrees. All students must qualify in at least one of these categories. Students must also demonstrate some need for Upward Bound services such as tutoring, academic counseling, personal counseling, cultural enhancement, and study skills development. Students must also be recommended by teachers and counselors as having "academic potential" to pursue a four-year college degree.
Interested?
How are students involved?
Mandatory meetings are held once monthly on Saturdays throughout the school year. These meetings include workshops, guest speakers, educational activities, and/or tutoring. In addition to monthly meeting, tutoring is provided to those participants who show an academic need, while cultural field trips are provided periodically throughout the year. UB staff members also visit students in their schools to assess individual progress.
The summer program is a mandatory six-week learning experience in June and July which allows participants to experience college, participating in educational enrichment activities in addition to core academic courses in mathematics, science, foreign language/culture, and language arts that better prepare students for their fall classes. Typically, a week-long cultural trip occupies the sixth week of the summer program. The summer program takes place at the Hopkinsville Community College campus.
This portion of the program assists senior participants "bridge" the gap between high school and college by providing a number of services such as ACT/SAT preparation, college tours, college application assistance, tuition assistance, and other services. All Upward Bound students will receive a fee waiver for three administrations of the ACT exam, with subsequent costs of these tests covered by the program.
Cost?
There is no cost to students participating in Upward Bound, except occasional field trip meals. In fact, students who have been selected receive a maximum stipend of $40 each month throughout the academic year. Students can also earn up to $120 for freshmen and sophomores; $300 for juniors and seniors; $600 for graduating seniors for participating in the summer program. Stipend money is earn through Saturday and club sessions, tutoring participation, grade level achievements, such as a 2.5 GPA, making honor roll, and making the principal's list (maximum $40/month including Saturday session stipend).
Program Objectives
Participants served will have a cumulative GPA of 2.5 or better.
Participants will achieve at the proficient level on state assessments in reading/language arts and math.
Participants will continue in school for the next academic year at the next grade level OR will have graduated from secondary school with a regular diploma.
Participants will complete a rigorous secondary school program of study (AP, Advanced classes, or dual credit opportunities, etc.) and graduate from high school in the year they were expected to graduate upon entry into Upward Bound.
Participants will enroll in a program of post-secondary education by the fall term immediately following their high school graduation OR have a letter of acceptance but deferred enrollment until the spring semester.
Participants will attain either an Associate's or Bachelor's degree within six years following high school graduation.
Application
All four parts of the Upward Bound Application must be submitted for a student to have completely applied to the program. Three Teacher Recommendations must be submitted.
Staff
Questions: hp-UpwardBound@kctcs.edu
Gregory Marable, Director
Joe Leavell, Assistant Director
Jewel Lynch, Educational Advisor