Youth Programs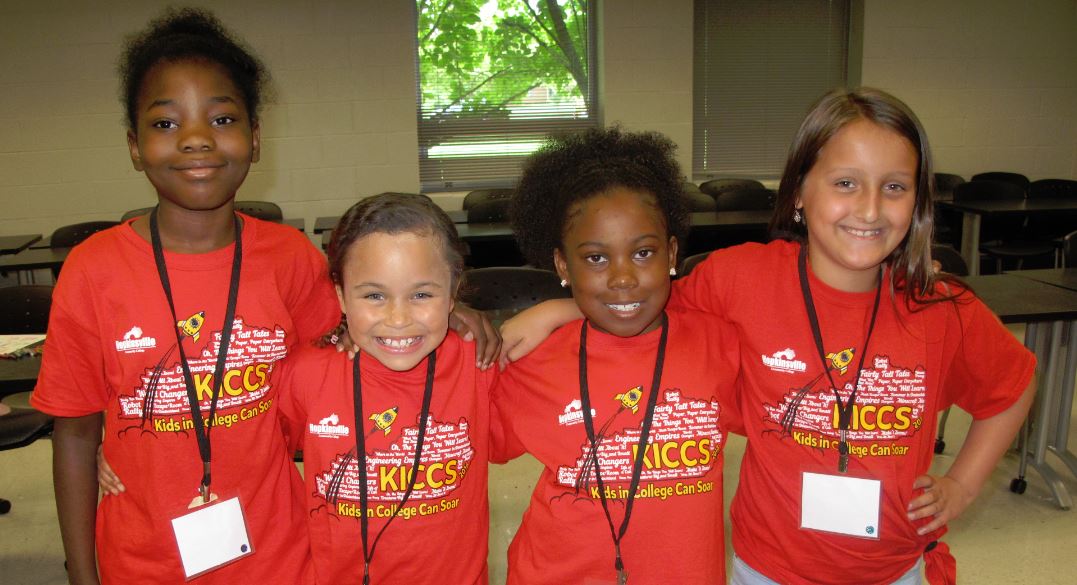 Hopkinsville Community College offers educational opportunities for the youth of our community. Current programs provided by HCC's Workforce Solutions department are described below. For news and updates about all of our youth programs, follow us on Facebook at www.facebook.com/HopkinsvilleCCYouth.
Kids in College Can Soar - Summer Camp for Grades 1-6!
KICCS is an interactive summer camp designed to inspire a love of learning and help students discover opportunities provided by a college education. Nearly 8,000 students from across the mid-south have attended KICCS since 1991. Participants attend orientation, create individual class schedules, and participate in KICCS graduation. Every class features hands-on activities designed to encourage lifelong learning.
KICCS student registration opens May 1, 2020. Each KICCS camp meets for five half-days from 8:30 am to 12 pm HCC offers five weeks of KICCS each summer. The 2020 Hopkinsville KICCS dates are June 8-12, June 15-19, July 6-10, and July 13-17. The 2020 Cadiz and Elkton KICCS dates are June 22-26. Students can register for any number of weeks. The registration fee is $79 per student per week.
HCC is now accepting KICCS teaching proposals for the summer of 2020! For complete information about the application process and proposal forms, please click the appropriate link below. The application deadline is Friday, March 27, 2020. For more information contact Lanita Wilson or call Workforce Solutions at (270) 707-3750.
2020 KICCS Call for Proposals - Hopkinsville, Cadiz and Elkton
2020 KICCS Proposal Form - Hopkinsville
2020 KICCS Proposal Form - Cadiz
2020 KICCS Proposal Form - Elkton
Youth Volunteers - Designed for ages 12 to 17
Volunteering is a great way to get connected with your community, discover your personal strengths and career interests, and develop workplace skills. Find out what makes a good volunteer and learn how your experience can help you in the future. Participate in fun classroom activities to learn how to put your best foot forward and then practice what you've learned in our college classrooms with youth camp students.
Class meets from 8 am to 12 pm on the Monday of each KICCS week. Choose one Monday -- June 8, June 15, June 22, July 6 or July 13 -- to attend. Registration fee includes classroom materials, snacks and an HCC youth camp STAFF t-shirt.
Youth volunteer registration opens on May 1, 2020. Due to the overwhelming popularity of this program, participation as a volunteer is limited to 10 students per youth camp week.
Workforce Solutions Youth Programs Contacts
Lanita Wilson, Director of Program Facilitation
Office: Hopkinsville Campus, Auditorium Building, Room 13
Phone: (270) 707-3743
Email: Lanita Wilson

Tierra Leavell, Administrative Assistant
Office: Hopkinsville Campus, Auditorium Building, Room 13
Phone: (270) 707-3753
Email: Tierra Leavell