Youth Programs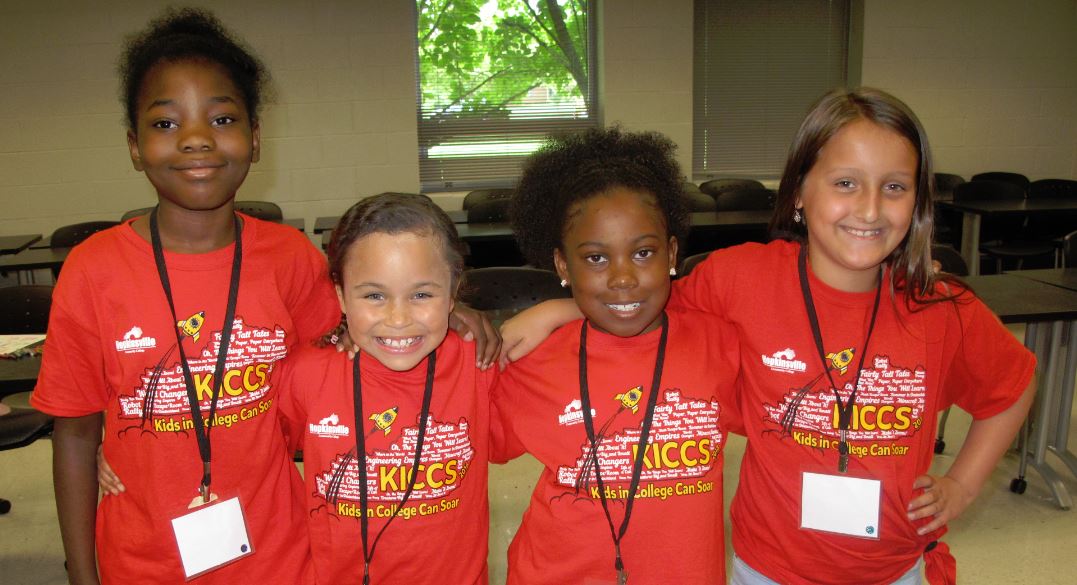 Hopkinsville Community College offers educational opportunities for the youth of our community. Current programs provided by HCC's Workforce Solutions department are described below. For news and updates about all of our youth programs, follow us on Facebook at www.facebook.com/HopkinsvilleCCYouth.
Summer 2021 Youth Camps
Hopkinsville Community College is delighted to offer two summer youth camps for students in grades 3 through 6 in July! You'll find complete details below. While we are disappointed that we are not able to offer KICCS this year, we do hope that we host KICCS again in 2022. In the meantime, we hope to see some of our young friends on campus in July!
Pathfinders Discovery Camp (Grades 3-6)
Join us in July for these new three-day camps with classes meeting in Round Table Park and other beautiful spaces on our college campus. Each week is designed for specific grades and will provide a learning experience your child will always remember. Talented teachers lead the way with creative, hands-on activities.
Each camp meets from 8:30 to 11:30, Tuesday through Thursday of the camp week. The registration fee is $79 per student per week and includes all class supplies, daily snack and a camp t-shirt. Visit https://rebrand.ly/PathfindersCamp to learn more and register online.
Workforce Solutions Youth Programs Contacts
Lanita Wilson, Director of Program Facilitation
Office: Hopkinsville Campus, Auditorium Building, Room 13
Phone: (270) 707-3743
Email: Lanita Wilson

Tierra Leavell, Administrative Assistant
Office: Hopkinsville Campus, Auditorium Building, Room 13
Phone: (270) 707-3753
Email: Tierra Leavell